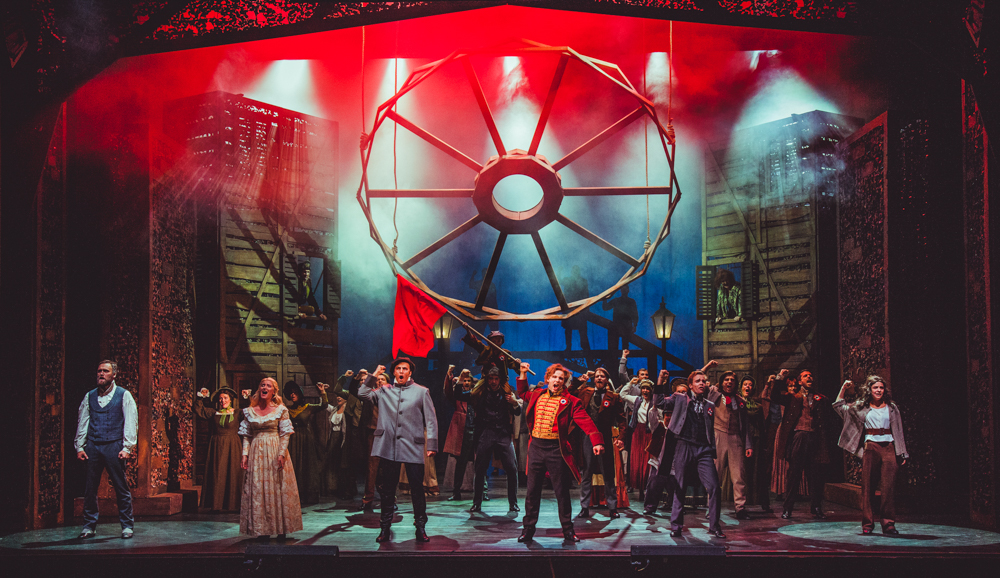 Les Misérables (Hüljatud)
Musical Theatre. Production Teater Vanamuine, Premiere 25.11.2017, Tartu, Estonia.
Guest performances: Nordea Hall, Tallinn, Estonia.
Director

Samuel Harjanne
Conductor

Martin Sildos, Taavi Kull
Choreography

Gunilla Olsson
Set and Costume design

Karmo Mende
Lighting Design

Petri Tuhkanen
On stage

Koit Toome, Mikk Saar, Marko Matvere, Tamar Nugis, Ele Millistfer, Nele-Liis Vaiksoo, Maria Listra, Elizabeth Paavel, Kaarel Targo, Hedi Maaroos, Kärt Anton, Rasmus Kull, Imre Õunapuu, Kaire Vilgats, Helen Hansberg, Hannes Kaljujärv, Lauri Liiv, Mairo Libba, Hannes Hanimägi, Reneli Husu, Sofija Selivanova, Loore All või Katri Kade, German Gholami, Rolf Roosalu, Ruudo Vaher, Norman Salumäe, Matis Merilain, Mihkel Tikerpalu, Oliver Timmusk, Egon Laanesoo, Vanamuine Opera Choir and Symphony Orchestra.